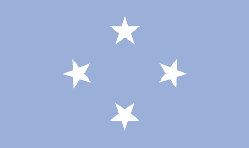 Welcome to the Nebraska Regional Poison Center.  The center provides families a 24 hour toll-free hotline for the well-being of all.  Our team of registered nurses, pharmacists and physicians will answer your  poisoning questions and provide specific treatment recommendations in a matter of minutes.
The following is for the population of the Federated States of Micronesia only:  To contact the Nebraska Regional Poison Center from Chuuk, Pohnpei, Yap and Kosrae, dial 288, wait for an automated operator and dial 888-222-4516.  If this number is not working e-mail your poisoning question to nehan@nebraskamed.com.  When dealing with a poisoning, those few precious minutes could save a life.
Email our Public Education Coordinator if you would like to order materials. Send emails to the Nebraska Regional Poison Center.  Please do not use this link for poisoning emergencies.